What's next for the Chinese yuan under a Trump presidency
China's currency is weakening — and it will likely weaken more — but foreign exchange strategists don't expect President-elect Donald Trump to be as tough on China and the yuan as he says he'll be.
"Right now, I'd say it's just rhetoric," said Marc Chandler, global head of currency strategy at Brown Brothers Harriman. Trump has accused China of manipulating its currency in order to make its exports unfairly competitive, and he has threatened a 45-percent tariff on Chinese imports. But Chandler pointed out how President Barack Obama, during his own presidential campaign, said China manipulated its currency but later softened his stance. And that's only one example of a U.S. politician talking tough about China until they get into office.
Overnight, the Chinese yuan's mid-point fix hit 6.8495, its lowest against the U.S. dollar since December 2008. Analysts largely see the yuan as weakening as the U.S. dollar strengthens on the back of rising interest rates.
Some analysts also attributed recent yuan weakness to concerns about Trump's calls for a tariff and his threats to label China a currency manipulator.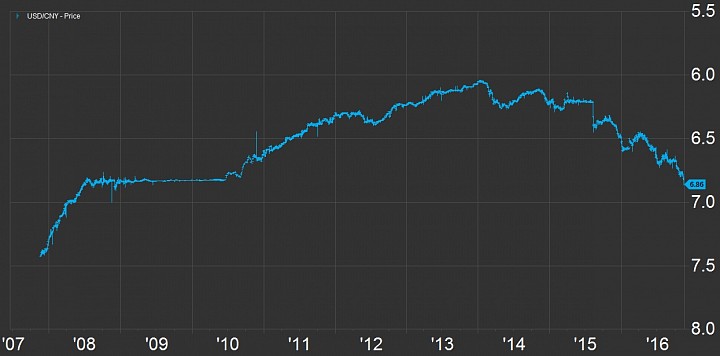 But while the U.S. dollar index climbed above 100 this week to its highest since Dec. 3, 2015, currency strategists also noted...
More